The OctoCue system consists of four elements which work in unison to provide a seamless end-to-end slide control system.
Presenter clickers
The browser-based show control interface
The OctoCue Receiver app
(optional) The PowerPoint add-in
To use any of these elements, you'll need an OctoCue account – either a free trial, or a paid-for account.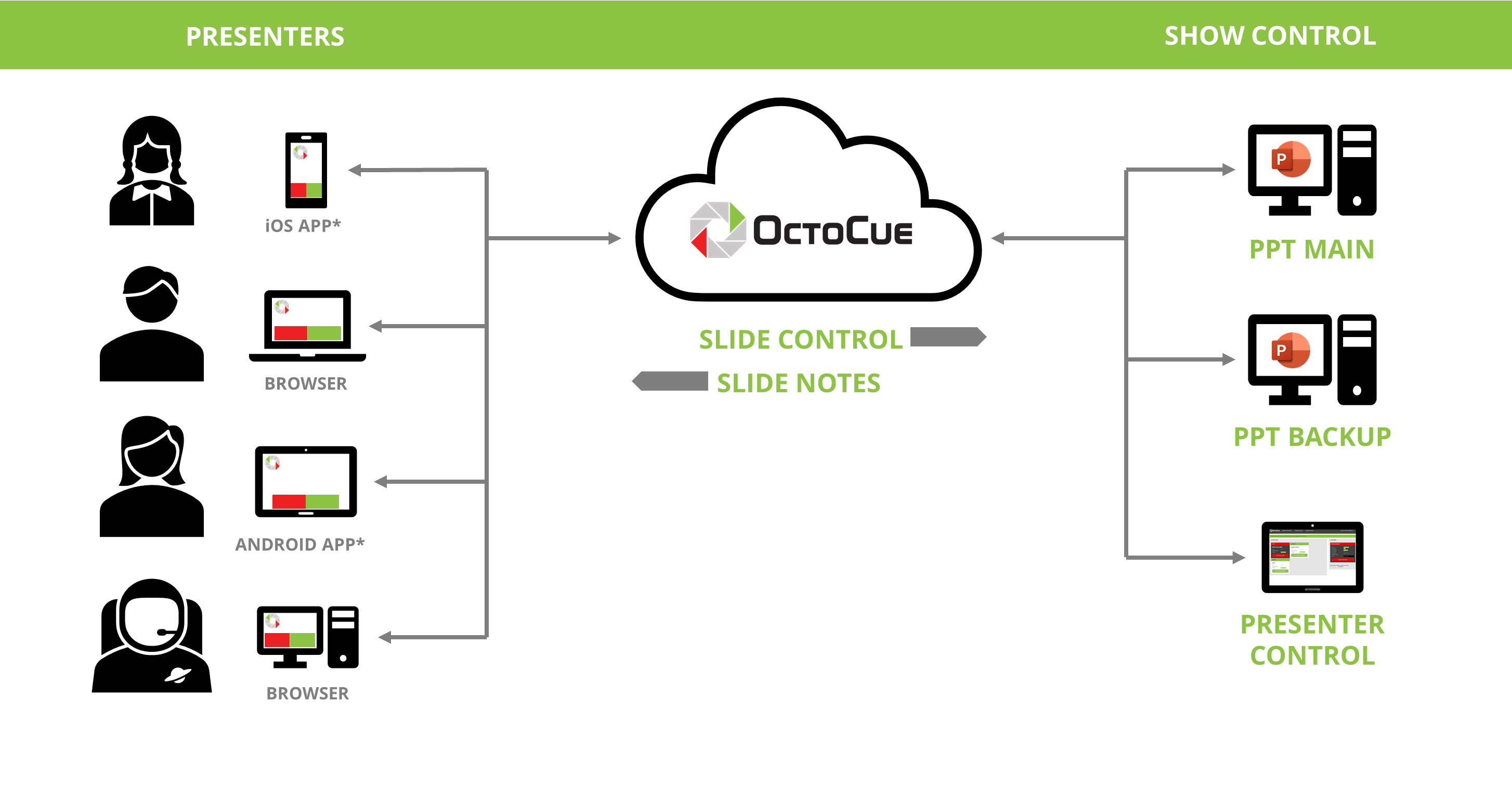 Free trial vs. paid plans
OctoCue offer a free trial plan. This has all the same features and access as a paid-for plan. However, all devices connected to a free trial will pause for 30s every 10 minutes. During this time, no clicks are possible.
To avoid confusion, anything using a free trial plan will display a permanent warning message.
Don't use free trials on live shows!