OctoCue includes a countdown clock (sometimes called a speaker timer clock) which you can show to your presenters.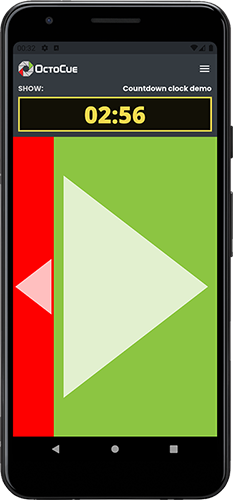 Clocks are supported on the mobile app (on both iOS and Android) and the browser clicker. There's countdown and count up modes, as well as the ability to add and remove time from the clock on-the-fly.
note
You'll need mobile app v1.3.0 (or later) for clock support - update via your app store if necessary.
For full details and configuration options, see our video demo: