OctoCue receiver v1.6.0 is now available for both Windows and macOS from our downloads page.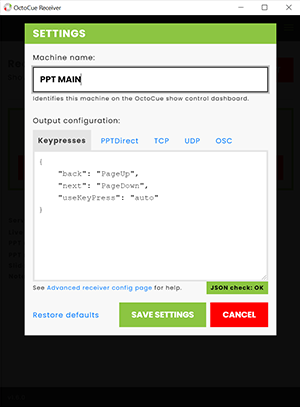 As well as bug fixes and UI updates, this version has added a couple of new features:
New settings page to allow direct editing of the receiver config files
Ability to edit the machine name
Background auto-update system: No more uninstall/install cycles on Windows!
Links
caution
We're planning exciting new features for future releases of OctoCue Receiver, but this means we're going to stop supporting some of our older code.
If you're currently running Receiver v1.4.x, please update to v1.5.x or later as soon as possible.