Control interface troubleshooting
Audio cues don't work on Safari
If you're using macOS and the Safari browser to control your show, you may find that audio cues don't work.
Ensure your machine isn't muted, and that audio cues are turned on - video guide here.
Send some test clicks and check for audio
If there's still no audio, it's probable that Safari is blocking sound auto-play.
note
This audio block is standard Safari behaviour designed to avoid audio adverts annoying users, but needs to be removed for OctoCue.
To do this:
In Safari, log in to OctoCue.
In the top menu bar, go to Safari - Preferences
In the preferences window, select the 'Websites' tab from the top bar
In the side bar, select Auto-Play
Under Currently Open Websites select Allow All Auto-Play for app.octocue.com
Close the preferences window and re-test the audio cues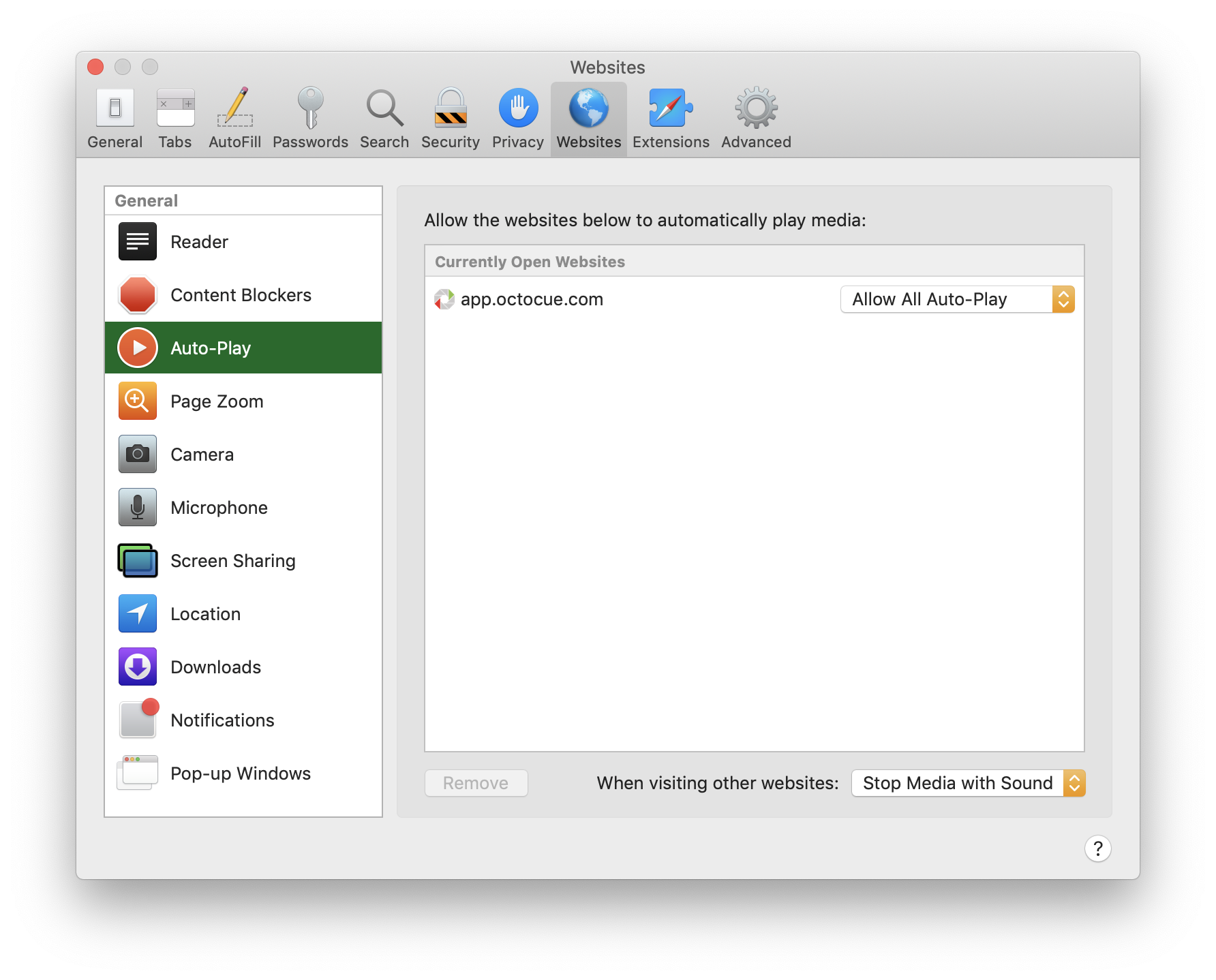 On show control dashboard, NEXT and BACK buttons don't work
In December 2021, we updated the show control dashboard to include NEXT and BACK buttons for admin use.
These buttons will only work on show machines are running OctoCue Receiver v1.5.1+.
If necessary, update your installations by visiting our downloads page.