Troubleshooting: PowerPoint add-in
Some bits of the add-in work, and some bits fail - no notes data is available.
On occasion we've had issues with the PowerPoint add-in not liking show files that have been exported out of Google Slides as .pptx files.
This is due to the way Google Slide stores slide notes - it looks the same on the surface, but the underlying structure differs to that which PowerPoint creates natively.
note
This issue has been addressed in v.1.1.0.0-beta - please update your add in if required.
---
PowerPoint add-in installation fails with the message 'There was an error during installation'
If you're getting a message similar to the one above, you may need to:
Unblock the installer, or
Manually install the FIX8Group software signing certificate onto your machine
Unblock the installer
Manually install the FIX8Group software signing certificate
---
60345#
Checking port
OctoCue uses UDP messages on network port 60345 to send show data from the PowerPoint add-in to OctoCue Receiver.
If another program is using port 60345, this data may not be received correctly and notes will not be available.
To help diagnose this issue:
Take a look at the OctoCue Receiver logs (details & log locations here). Log entries with EADDRINUSE may indicate a port access issue.
Check the listening ports on your Windows installation: Open Resource monitor >> Network >> Listening Ports to see what else might be using port 60345.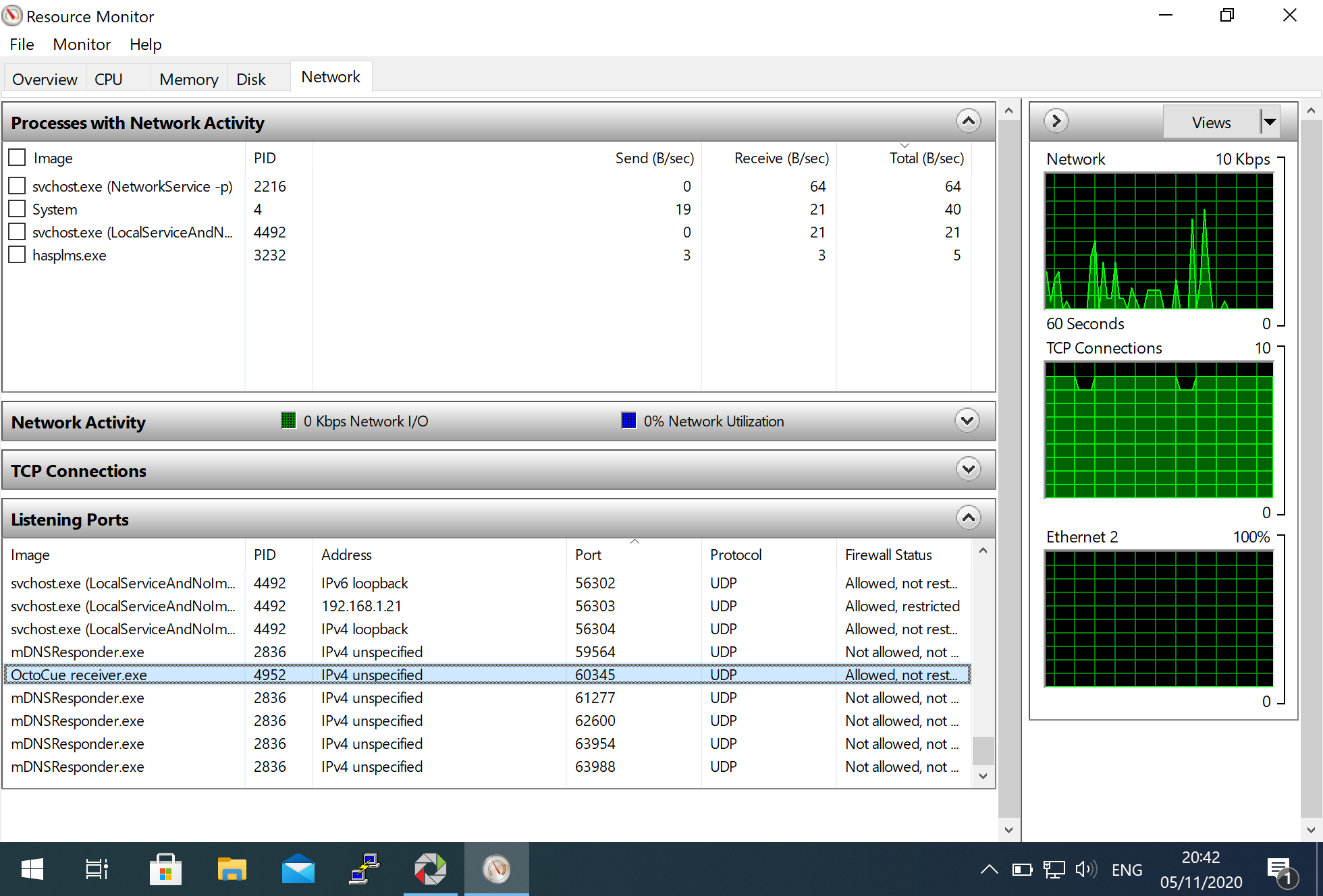 If you do find other programs using port 60345, please drop us an email to support@octocue.com so we can help future users that may have issues.