New invite system for presenters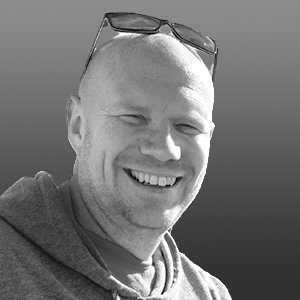 Head of development @ OctoCue
We're very excited about the launch of our new mobile apps for iOS and Android, and we've written about the benefits these new tools will bring to your events.
At time time of writing, the apps are available to install from your app store, and can be used to manually connect to shows using the 5- (or 36-) character show codes.
The next step is enabling auto login (by clicking on specially-crafted links), something that's been available on the browser clicker since we started. This will be switched on soon, but this is also a great opportunity for us to introduce some new features, include new QR code functions.
We expect the default behaviour of the new system to work for nearly all of our users. However, there are some show workflows that may need a tweak so here's a quick rundown of what to expect, and how to make sure you're ready.
New invite page
Previously, presenter links would access clickers directly. With the new update, presenter clickers will go to intermediate invite page first.
The format of the invite will vary depending on the device the present is using:
On desktop
On desktop (or laptop), presenters have the option to proceed to the clicker directly, or can scan a QR code to open the clicker on mobile.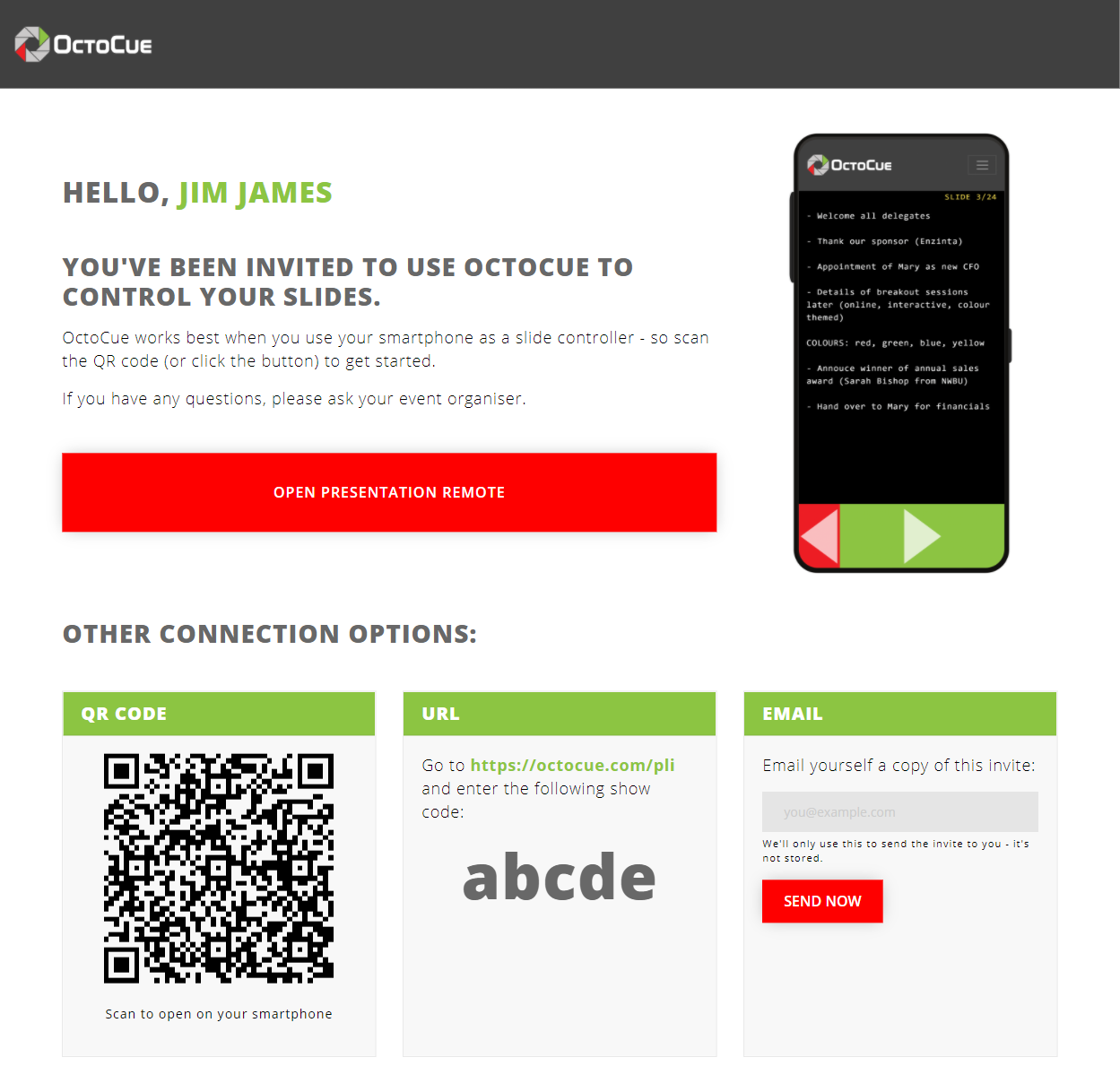 On mobile
On mobile, presenters will be invited to open the OctoCue app. If the app is not installed on their device, they'll be forwarded to the app store to get it.
Once the OctoCue app is installed and open, they'll be auto-logged-in to their show.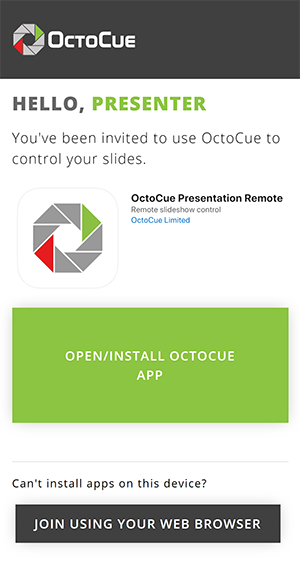 We know that some users cannot install app on their devices due to corporate security policies - in this situation, the browser-based clicker is still available.
Additional advanced configuration options
All the usual advanced configuration options are still available with the new system. Some of the items you can pre-set are:
The presenter's name
Their default view (justButtons, or buttonsAndNotes)
Notes text size
See the full list of options here
note
As part of the new invite system, we've added one additional option:
Setting this option will skip the invite system and presenter links will go direct to a browser-based clicker.
For example, this might be required if you're embedding a clicker in an iFrame setup on you event portal.
Flow chart
See the presenter invite flowchart here.
App store links
Fancy a play with the app yourself? Download here: