New apps for iOS and Android devices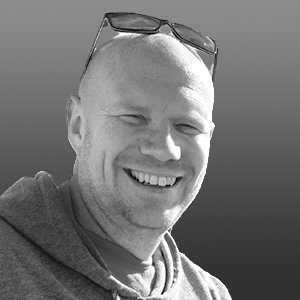 Head of development @ OctoCue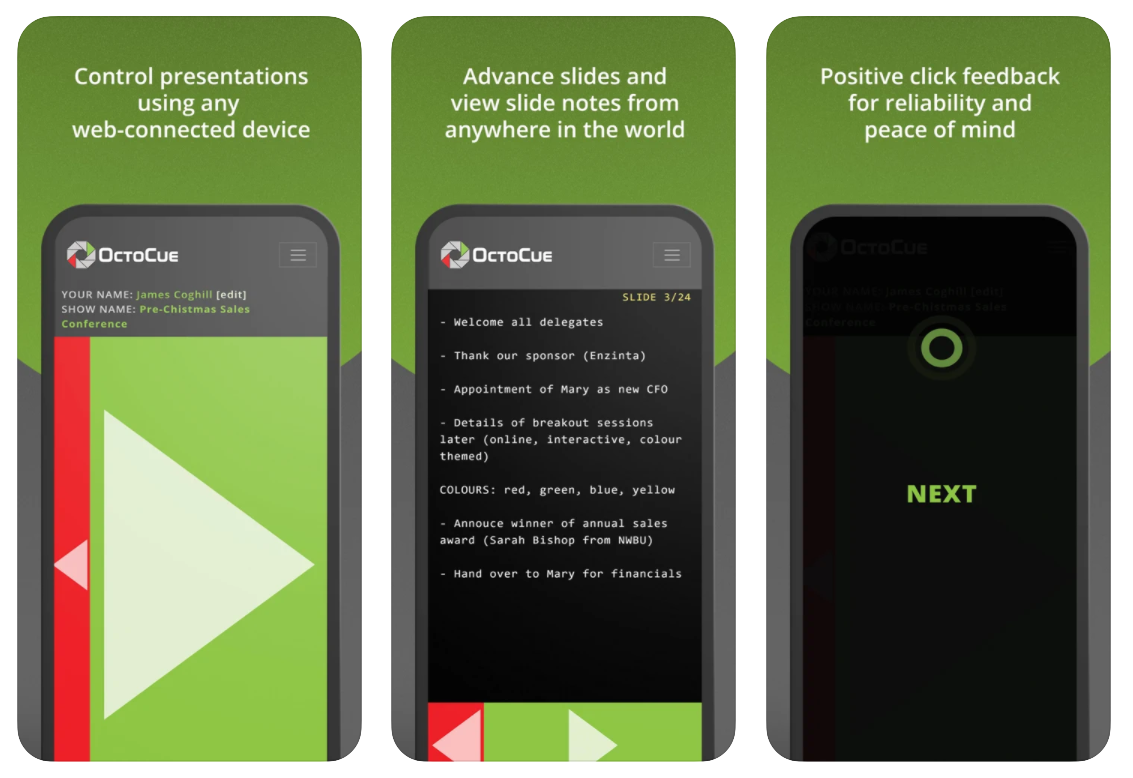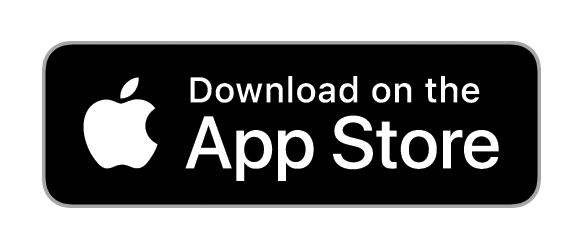 Today's a big day! After 3 months of development work, we're very proud to launch the new OctoCue Presentation Remote app, available for iOS and Android devices.
The new mobile app provides all the same presenter clicker functions that OctoCue users have been using with our classic browser-based system - next, back and live notes - but with some huge added features we just can't do in-browser:
Stay-awake
When using the mobile app, the device will stay awake and not sleep - obviously handy when you're concentrating on your presentation.
This was something we could kinda-do previously, but was always a bit of a hack (particularly on iOS devices), and some corporate security policies prevented it working at all.
Now it's done properly.
Vibrate on click
This has always been available on Android, and now the mobile app can now offer vibrate-on-click feedback to iOS device users as well.
Vibrate on click is enabled by default, but can be disabled if required.
Cleaner layout
The mobile app doesn't have to show any of the browser interface, so the layout is cleaner and simpler - and there's no chance of navigating away from the clicker page by accident!
Automatic log ins (and install prompts where required)
We've carried over the automatic log-in system from our browser-based clicker, so event managers can use existing tools to put together custom links. These can preset:
The show code
The presenter name
The preferred screen layout and notes text size
When presenters follow these links (or scan the QR codes), they'll be taken straight to the OctoCue app and signed into their show.
If the OctoCue app is not installed, the user will be prompted to install the app, and will be auto-logged-in on first open.
note
If presenters cannot install apps on their device (for example, due to company security policies), the browser-based clicker is still available as a backup option.
A better experience for your presenters
Overall, the OctoCue app provides the best remote clicking experience available for your presenters.